Applying to the University of Mississippi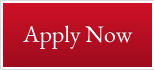 Thank you for your interest in the University of Mississippi for your degree-program studies.  The university has programs at the Bachelor's, Master's, Doctoral, LLM and JD levels. We encourage you to explore the information on the prospective student tab to learn more about our academic programs, research opportunities, campus life and our city of Oxford.  We hope to welcome you to our beautiful campus in the near future!
Not interested in degree-program studies (yet)? You may be interested in:
IEP at the University of Mississippi offers a comprehensive, skills-oriented ESL curriculum designed for students intending to pursue graduate or undergraduate studies in the United States, or for those seeking to learn English for professional or personal reasons. Intensive English Program (IEP) Application
Through the International Summer School or other outreach programs, international high school or university students can take full advantage of courses offered by enrolling in summer terms. Courses range from introduction topics to graduate-level lectures and theory courses in fields from liberal arts, to business, to engineering, to accountancy, and more.
International students may join the University for one semester or one year as an academic exchange/visiting student via our many exchange partner institutions around the world, or our host-programs such as WorldLearning, GlobalUGrad, IREX, etc. As an exchange/visiting student, you may enroll in a variety of academic courses at different departments, and engage fully in campus life, while earning academic credit toward your degree program back home.