Recruitment and Placement Partners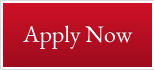 International Student and Scholar Services at the University of Mississippi works with partner agencies across the globe. Representative of these various organizations can help you identify the institution and academic programs which fit your interest, and can support and advise you throughout the application, admission, and enrollment processes. The staff at International Student and Scholar Services works closely with these representatives, ensuring that they are able to give you the most up-to-date advice on everything from applications and admission deadlines, requirements, scholarships, etc.
Our partners include, but are not limited to:
Governments and governmental agencies (incl. EducationUSA)
Non-governmental agencies and foundations
Academic partners
Pathway Programs (incl. American Honors and ELS)

Educational agencies and consultancies

Marketing agencies
EducationUSA is a network of hundreds of advising centers in 170 countries where millions of international students each year find accurate, comprehensive, and current information about how to apply to accredited U.S. colleges and universities.
Find an EducationUSA Advising Center in your area!
On Educational agencies and consultancies:
The educational agencies or consultancies listed below have been appointed by International Student and Scholar Services to advise and support potential undergraduate candidates in their applications to the University.

Each of our partner agencie

s have been certified by the American International Recruitment Council (AIRC) of which the University of Mississippi was a founding institutional member. Agencies comply with 

AIRC certification standards

; International Student and Scholar Services

 complies with AIRC guidelines and best practices for institutional members. Look for the AIRC seal on the agency's websites.

T

he 

University of Mississippi pays its representative educational agencies and consultancies a fee for t

heir support to international applicants and to recruit students to the University.

Some agencies and consultancies charge students a counseling fee. We advise prospective students to clarify all charges and service expectations in advance.
If you'd like to express any feedback regarding our appointed representatives, please email us.
Most of our overseas agencies or consultancies have offices in a number of cities and countries. Check the list below to find an official University of Mississippi representative near you.